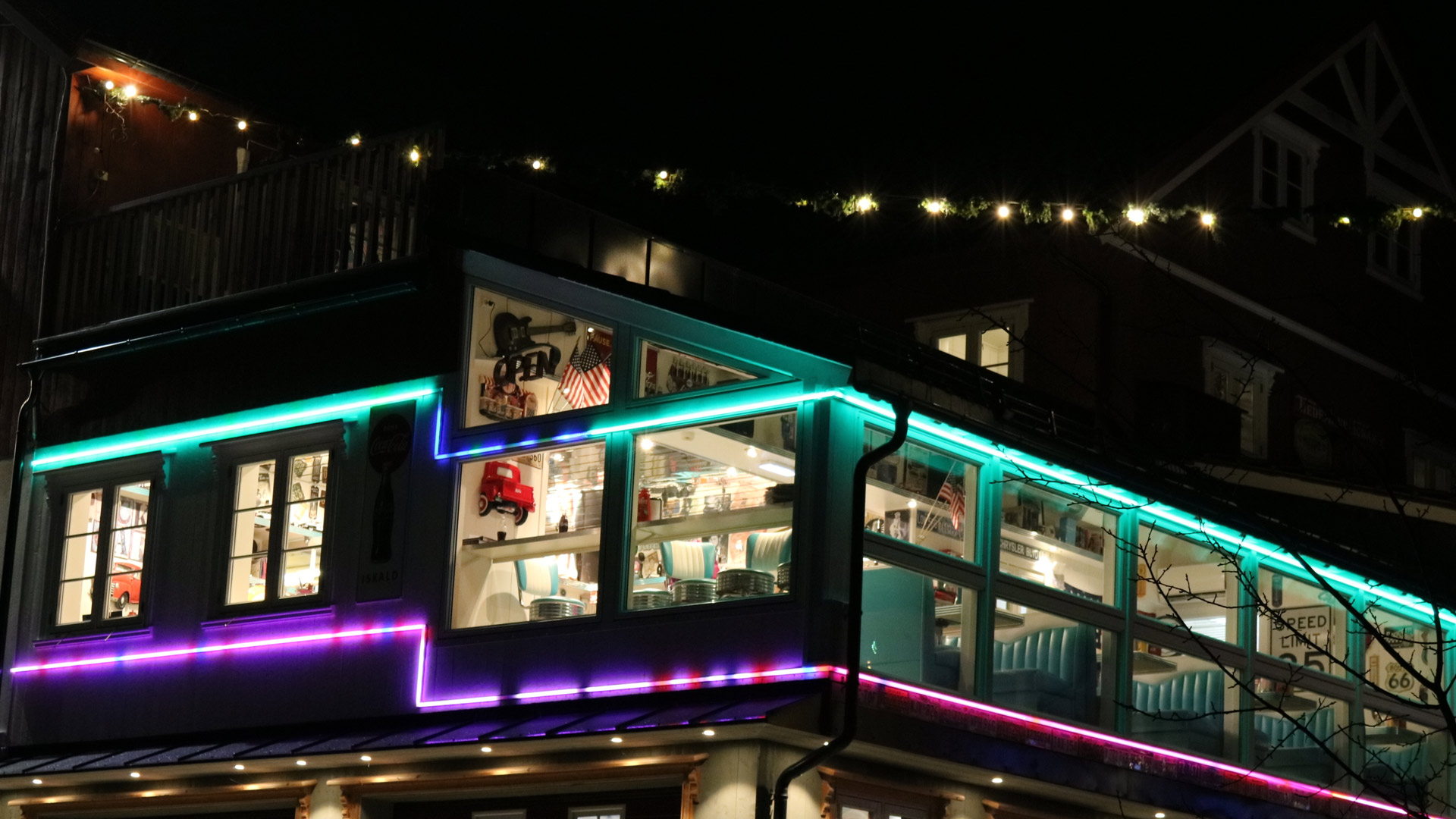 In Vuddudalen (Vuddu Valley) you will get an experience out of the ordinary. Original and atmosphere are the key words of our concept. Here you have the opportunity to walk through several decades from the 20th century, eat a good burger, drink milk shakes, shop candles, gift items, etc. Our inspiration is taken from both Norway and the United States.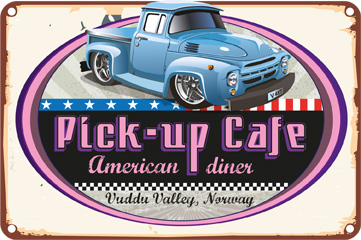 Pick Up Diner
During a visit to a market in Charlotte, North Carolina, we bought a Carolina Blue Ford Pickup Stepside 1959 model. The pickup is our inspiration for our name and logo. We chose the registration number V-487, which has its origin at our address Vuddudalen 487. With the Pick-up Cafe we ​​want to create a cozy and casual meeting place with the opportunity to buy simple, good food and snacks.
Museum
Upstairs (above the store) there is a collection of cultural monuments including fully-equipped country trade, 1930s kitchen, and 50s-60s old-fashioned living room, collection of old car signs from all US states, coffee vouchers, food boxes and much more that create a relaxing and good atmosphere. The museum is open during opening hours, and there is free access. If the diner is full, there are possibilities for sitting on the barn to eat.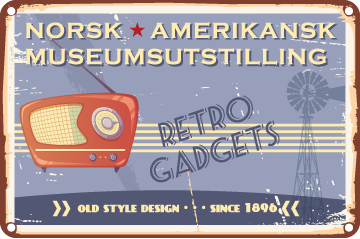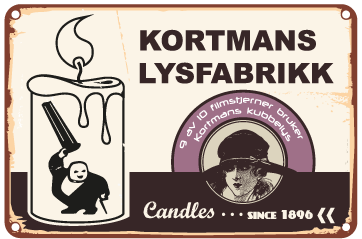 Chandlery
In our factory sales, you can find candlelight for all occasions. We have a wide range of accessories, gift items, handmade soap and old-fashioned candy mixes. Wedding plans? Confirmation? Baptism? Other ceremonies? Gifts? Everyday and party. Ask us – Guidance, advice and tips for all occasions are provided by our skilled staff.
Contact us
Please fill out the form and we will get back to you as soon as possible!
Vuddu Valley, Kortmans Lysfabrikk, Pick Up Cafè